The tammann furnace is an electric resistance tube furnace from the manufacturer Ruhrstrat GmbH (Ruhrstrat HRTK 32 Sond.) with a maximum operating temperature of 1700°C.  With the experimental set-up of the tammann-type furnace it's possible to investigate a huge variety of steel systems. Since change in atmosphere and alloying in any order is feasible, reactions between steel, slag and particles can be investigated. Setting moderate heating and cooling rates allows to adjust specific microstructure in the final melt.Due to the carbon heating tubes inside the furnace and their reaction with the oxygen, the final oxygen content in the furnace vessel is extremely low (0.001 ppm).
Principles and advantages of Tammann-type furnace:
Capacity up to 500g
Very low Oxygen contents (0,001 ppm)
Zero Slag Process
Possibility of slag addition
Possibility of sample taking
Possibility of stiring
Different atmospheres (Ar/N2)
Wide range of crucible material
Contact: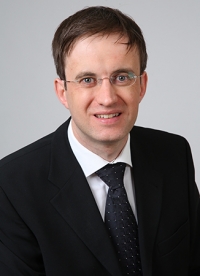 Peter Presoly
Dipl.-Ing. Dr.mont.
Post Doc - Thermal Analysis and Thermodynamics